Company Launch - Presagis
Four businesses and over 30 product brands needed to come together to create one new company. Developing a cohesive, intelligent, and memorable brand was critical to efficiently communicate the story of Presagis. Moreover, launching a brand in the modelling & simulation market - a market that tends towards the known and proven - required a nuanced approach that combined the heritage of the founding businesses with the forward vision of this exciting new company. Focus was placed on customer outreach, trade press relations, rigorous online brand building, and a high-level of 'market transparency' via blogs, bylines and online forums.
The Presagis Brand Heirarchy
A clear, simple, and rigorous brand architecture was required for this potentially complex new brand.
Presagis packaging and software
Closely integrating the brand with the packaging and interface was critical.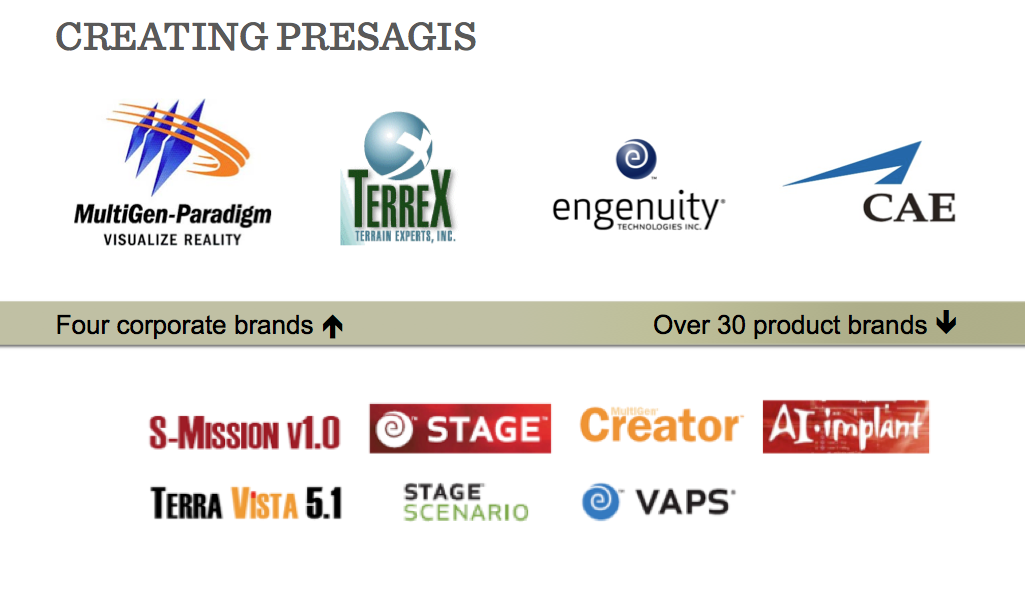 Starting point for Presagis
Before there was Presagis, there were 4 corporate brands and over 30 product brands.
Direction: Andrew Elvish
Design: Cossette
Direction: Andrew Elvish
Design: Cossette
Carrying over brand and product colourways was critical to introducing the new brand to its clients.
Modern, professional and unique this new event property was welcoming, bright and practical.
presagis_kiosk_top_03.jpg
A unique and cost effective promo was required for the launch at I/ITSEC 2007 - so Presagis became the first company at this show to sponsor the shuttle buses! To this day, the shuttle bus sponsorship remains a Presagis 'signature'.
A clean, direct and simple design to highlight the new brand and corporate vision.
"Success off the shelf" 2-page advert
A powerful, comprehensive advertising campaign hearlded the arrival of Presagis' integrated suite of products.
Knowledgebase integration
Advanced functionality based on Salesforce.com <-> web integration
Advanced functionality based on Salesforce.com <-> web integration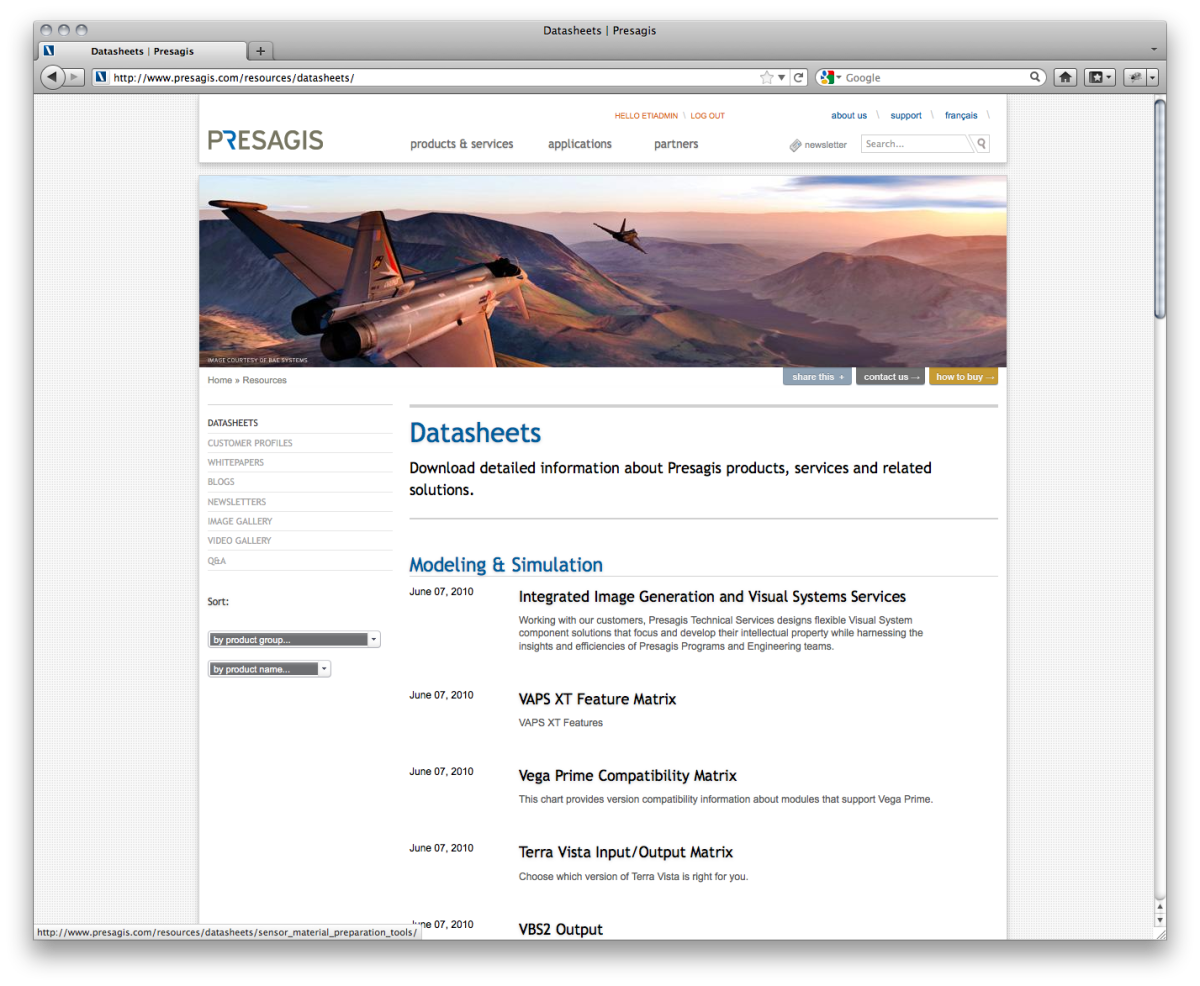 Easy access to downloads and assets
Presagis technology vision: Aeria