Beau Wanzer - Beau Wanzer (L.I.E.S.) 12"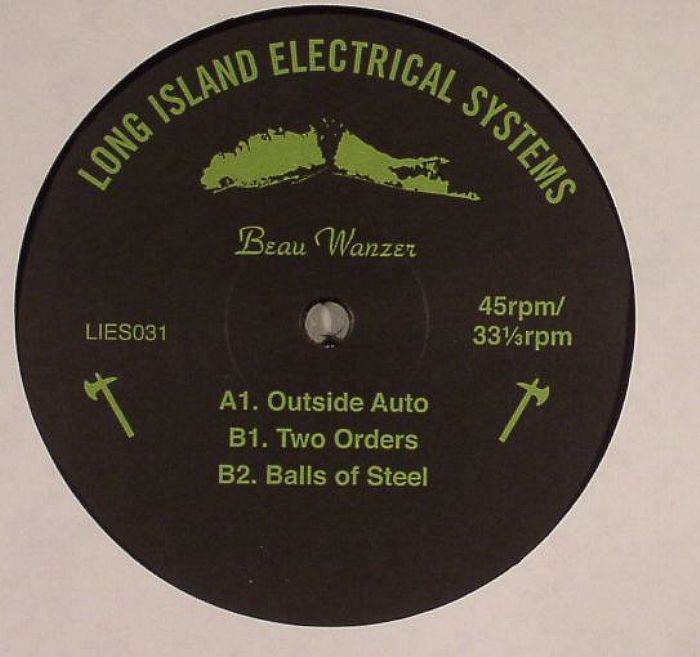 Beau Wanzer - Beau Wanzer (L.I.E.S.) 12"
One of the latest additions to growing L.I.E.S. roster of US' new generation of reverent dance music producers. 
Recent signee to L.I.E.S. family. Delivers the raw and ready live circuit analogue techno. As is pretty much expected of label's artists these days.
As with almost all L.I.E.S. dancefloor-targeted records "Beau Wanzer" is supremely functional, studied in its purist approach, but nevertheless deeply enjoyable visceral and trippy dance music. Plate contains three equally effective high-impact techno cuts that will fit as nicely in the deepest and trendiest of dj-sets as well as old time-proofed classics by Jeff Mills or Kenny Larkin.
Tracklist:
A. Outside Auto
B1. Two Orders
B2. Balls Of Steel