Andrzej Korzynski's Music Score For Andrzej Zuławski's Motion Picture Possession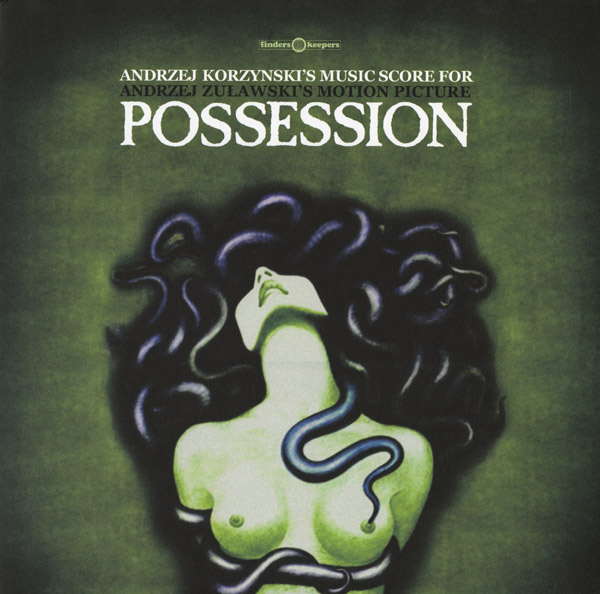 Andrzej Korzynski's Music Score For Andrzej Zuławski's Motion Picture Possession
Psychotic nightmare-disco score from Poland for equally disturbing
Żuławski's cult-flick "Possession".
Andrzej Korzynski is a polish composer which is best-known for his work in soundtracks for film. His main collaborations involved long-time relationship with two of the Polish cinema mightiest auteur directors Andrzej Wajda and Andrzej Żuławski. The latter is well-known for his surreal tendencies and unruly cinematic excursions into madness. Director's best and most prolific period was the 80's and the pinnacle of it can be considered out-of-control metaphysical horror drama "Possession" starring Isabelle Adjani and Sam Neill. The movie was famously maligned as part of the video-nasties scandal in UK and mutilated for its US theatrical release, which led to already-impenetrable plot not to make any sense whatsoever.
What it comes to Korzynski's score it is on par with crazy imagery and twisted plot of the movie itself. It is simultaneously sinister, schmaltzy, melancholic and ridiculous in equal measure. The main theme is hellish behind-the-iron-curtain variant of synth-driven electronic disco with all of the funk erased from it to left marching totalitarian vaudeville. The rest of the score is equally psychotic mixture of tempos, styles and instruments that could only be conceived in Cold War-period Eastern Europe. Brought to you by brilliant Finders Keepers.